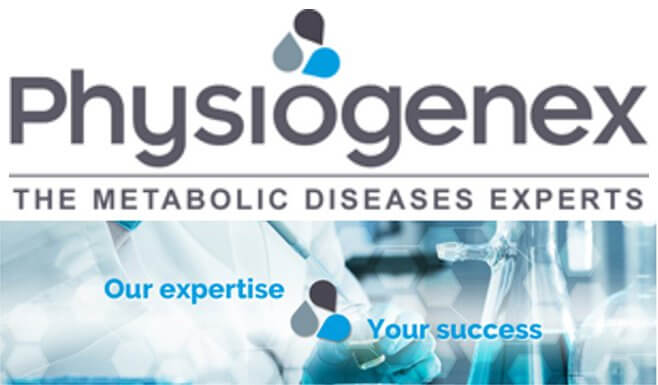 ■ CLEA Japan, Inc. and Physiogenex S.A.S. collaboration.
CLEA Japan has signed a partnership with Physiogenex S. A. S., a leading preclinical contract research organization specializing in metabolic diseases and complications. Under this agreement, CLEA Japan, Inc. will represent Physiogenex to do marketing service to Japanese biopharmaceutical market.
■ What is Physiogenex

Physiogenex is a leading preclinical research organization providing non clinical services in metabolic disorders and complications.
It offers in vivo translational diseases models as well as ex vivo assays to support efficacy and pharmacological assays. It focuses on metabolic diseases, diabetes, insulin resistance, obesity, dyslipidemia, liver diseases (NASH to fibrosis) and cardiovascular complications.
■ Service Condition (Agreement, Warranty, Indemnification, and etc.)
The below materials are example for the typical Physiogenex service conditions. Please refer them to confirm how the services are executed. (The actual conditions are changed depend on your orders.)
-
Research Agreement (Template)
-
Warranty and indemnification (Template)
■ Inquiry
From Japan: Please ask us from below (English/Japanese)

From countries other than Japan: You can contact Physiogenex directly.

■ Study Sample
Please refer below materials as a sample of the research services. Physiogenex can execute the research with your candidate compounds.
Title:
The Uni-Nephrectomized SDT Fatty Rat, a novel Type 2 diabetic model of Diabetic Nephropathy, develops features of diabetic retinopathy over 10 weeks
>Click here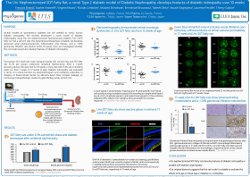 Conclusion:
Uni-nephrectomized SDT fatty rats develop features of diabetic retinopathy in parallel with diabetic nephropathy.
Our original data set suggests that this rat model is suitable to evaluate the effects of drugs on these type 2 diabetes co-morbidities.
Presentation date - ARVO 2018 (May. 1st, 2018)