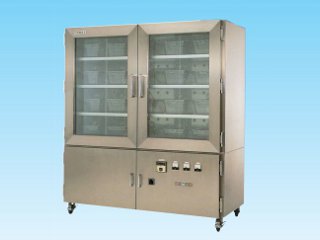 Maintain inside air condition appropriate for animals such as 23 centigrade and 55% humidity. The intake and exhaust are equipped HEPA filters (0.3μ- 99.97%).
Compact design that can be installed in the most of laboratories.
Constantly maintain positive pressure by tightly enclosed with double-door system: swinging front doors and sliding inside doors.