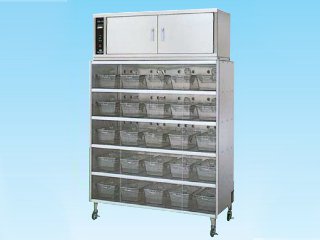 This system a negative pressured Clean Rack. The air in the rack is exhausted through HEPA filters by dedicated N type (negative pressure) blower unit.
Negative pressure is maintained in the racks. You can use it for quarantine isolation.
Animals can be observed from the front transparent sliding doors.
Racks can be disinfected by flushing.
Automatic watering nozzle can beinstalled.